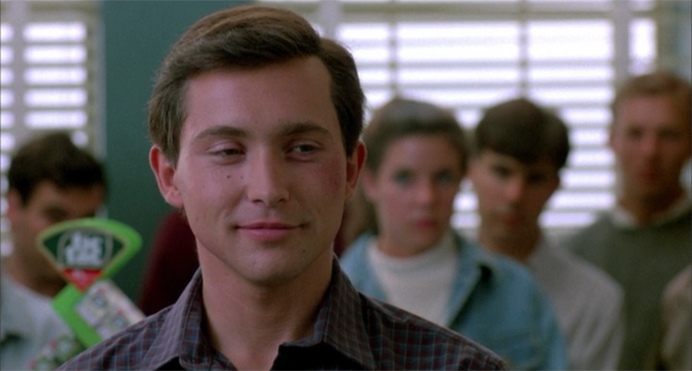 Three O'Clock High (1987)
Directed by Phil Joanou
Written by Richard Christian Matheson & Thomas E. Szollosi
101 min.
Spoiler-free (is the way to be!)

I hadn't heard of this one until Greg mentioned it in his Husbands essay. And then the title kept swimming around in my head after that, for some reason. And then about a week ago, I was scrolling through the guide on my TV, and bam, there it was, about to start, on one of the movie channels. So I DVR'd it. (When the universe strongly suggests, through synchronicity, that I watch something, I abide, like a good little God-in-embryo.)
Continue reading Three O'Clock High: Where Has This Movie Been All My Life?