Tag Archives:
monty python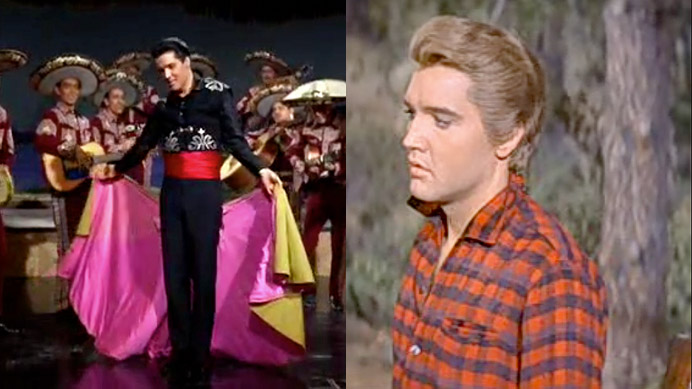 I can see the boardroom meeting now:
"Listen men, we need a fresh spin for these Elvis movies. Cranking out '[insert occupation] Elvis' films three times a year is all good and fine, but we need to be one step ahead—this rustling overseas from England is making me nervous."
"Well sir, themes are still popular, and heck, if it ain't broke, why fix it? Why, the solution is more themes, of course!"
Cut to: Fun In Acapulco.
Posted in

All Posts, Jenna's Reviews
Tagged

a hard day's night, Alejandro Rey, arthur o'connell, Blonde Elvis, Dr. No, Elsa Cárdenas, Elvis, Elvis banned from Mexico, Elvis double, Elvis matador, Elvis movie reviews, Elvis Presley, elvis presley movie review, Elvis review, Eric Zolov, Fun In Acapulco, G.I. Blues, Glenda Farrell, Jenna Does Elvis, jenna ipcar, Jenna's Reviews, King Creole, Kissin' Cousins, La Quebrada, Lee Marvin, Maureen Reagan, Mexico hates Elvis, monty python, New York Times Film Reviews, Paint Your Wagon, Pamela Austin, raising arizona, Refried Elvis: The Rise of the Mexican Counterculture, ronald reagan, smug film, Twin Elvis, Ursula Andress, Yvonne Craig
5 Comments
It's not hard for comedies to slip under the radar. Like any 'genre film', so many are pumped out each year that it's almost impossible to keep track of which ones are good. Unless something gets an alarmingly high rating on Rotten Tomatoes, or was made by people you trust no matter what the Tomatometer says, you probably aren't going to see it. And then you're going to forget it even existed. Here's ten great ones that probably passed you by.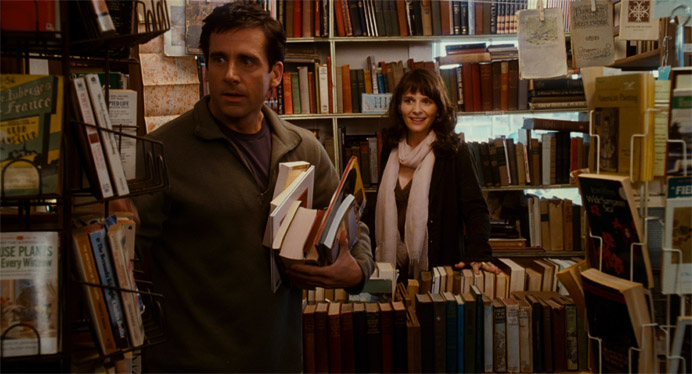 Dan in Real Life (2007) | Dir. Peter Hedges | 98 min. 
Continue reading →
Posted in

All Posts, Cody's Lists
Tagged

10 best comedies, 10 best movies you've never seen, 10 great comedies, 10 most underrated comedies, 10 underrated comedies, 40 year old virgin, adam carolla, adam larson broder, airplane, anthony abrams, best comedies, best comedies you've never seen, best movies you've never seen, big top pee-wee, bob odenkirk, bryan gordon, career opportunities, charles herman-wurmfeld, damsels in distress, dan in real life, david mamet, david steinberg, david wain, david zucker, evan almighty, funniest movies you've never seen, great comedies you've never seen, great movies you've never seen, herbert ross, hot shots, jennifer connelly, jerry zucker, jim abrahams, joe mantegna, john hughes, kids in the hall, little miss sunshine, magnolia, michael showalter, monty python, most underrated comedies, my blue heaven, naked gun, nora ephron, oleanna, paul reubens, paul thomas anderson, pee wee's big adventure, peter hedges, pieces of april, pumpkin, randal kleiser, rick moranis, rotten tomatoes, shel silverstein, smug film, smugfilm, stella, steve carrell, steve martin, team america, ten best movies you've never seen, the 40 year old virgin, the brothers solomon, the hammer, the state, the wrong guy, things change, todd solondz, tomatometer, top secret, underrated comedies, underrated comedy, underrated comedy movies, whit stillman, will arnett, will forte
4 Comments