Tag Archives:
team america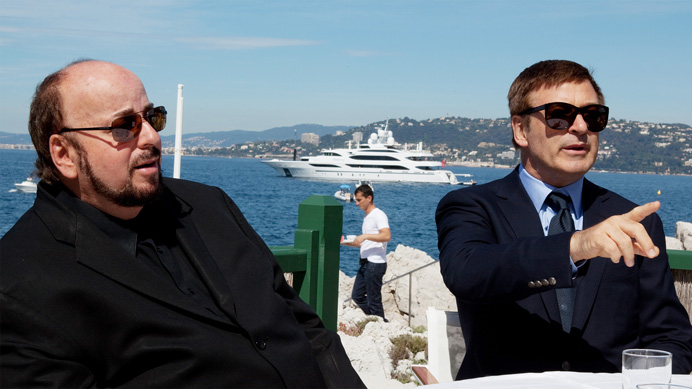 Seduced and Abandoned (2013)
Written and Directed by James Toback
98 min.
Spoiler-free.
The title of this review contains one of the greatest puns I've ever made in my entire life. (To get it, you have to be aware of the song 'You Are Worthless, Alec Baldwin', which plays at the very end of the credits of Team America: World Police.) What makes my pun so great and so apt is that this documentary, Seduced and Abandoned, is literally about Alec Baldwin thinking he's worth a lot more money than he is actually worth, and constantly being reminded by various knowledgable people that he isn't, and him not understanding. That's the majority of this movie, which might make it sound like the greatest movie ever made, but unfortunately, it isn't. It's downright grating in its unrelenting narcissism. There are parts where you'll damn near groan your throat off, and eye roll your eyes off. But you should still watch it. It may not be a good film, but it sure as hell is an important one.
Continue reading →
Posted in

All Posts, Cody's Reviews
Tagged

alec baldwin, be kind rewind, cody clarke, dr. strangleove, james toback, last tango in paris, les grossman, neve campbell, rehearsals, seduced and abandoned, seduced and abandoned documentary, seduced and abandoned movie, shredder, smug film, smugfilm, team america, team america world police, tom cruise, tropic thunder
1 Comment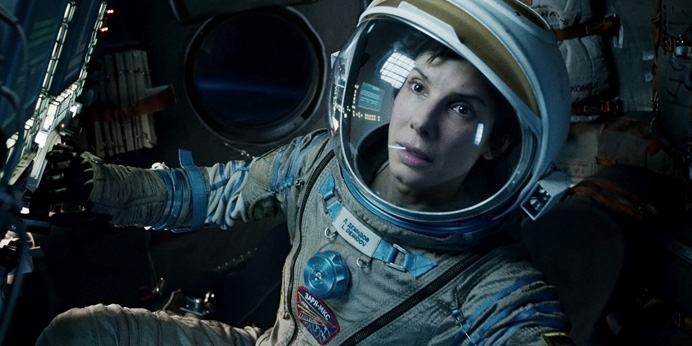 Gravity (2013)
Directed by Alfonso Cuarón
Written by Alfonso Cuarón & Jonás Cuarón
90 min.
Mild spoilers ahead.
Wow. I guess the moon really is made out of cheese.
That was my immediate thought at the end of this movie, as a sea of applause erupted in the theater, or more accurately, an archipelago of applause. In its sparseness, I knew that I was not the only one who felt this way, which was a relief, because after the damn-near unanimous praise this thing had been receiving as of late, I fully expected the hive mind crowd to suddenly and collectively smell my distaste and crawl over the seats, and each other, to come rip me apart limb from limb. Instead, I merely had to endure the requisite long line to exit the theater, and then the long line down the countless escalators leading back to Earth, during which everyone seemed unusually quiet, stuck in their own minds, trying to process their feelings. Not in the way that occurs after a Haneke film or something; this was different. It seemed as though many, including myself, were wondering if they'd seen the same movie that the professional critics and faceless fanboys online had seen.
Continue reading →
Posted in

All Posts, Cody's Reviews
Tagged

2001 a space odyssey, alfonso cuaron, an imax 3d experience, avatar, avatar 3d, cody clarke, george clooney, gravity, gravity bad movie, gravity bad review, gravity feminist, gravity misogynistic, gravity movie review, gravity negative review, gravity review, jonas cuaron, matt stone, misogynistic movie, misogynistic movies, omnimax, sandra bullock, space rape, team america, tentacle rape, the final destination 3d, trey parker
9 Comments
It's not hard for comedies to slip under the radar. Like any 'genre film', so many are pumped out each year that it's almost impossible to keep track of which ones are good. Unless something gets an alarmingly high rating on Rotten Tomatoes, or was made by people you trust no matter what the Tomatometer says, you probably aren't going to see it. And then you're going to forget it even existed. Here's ten great ones that probably passed you by.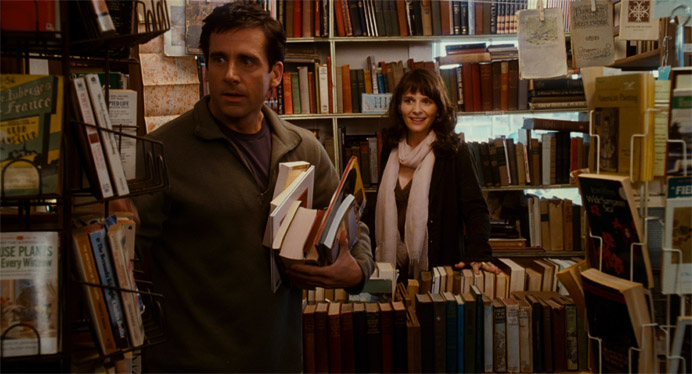 Dan in Real Life (2007) | Dir. Peter Hedges | 98 min. 
Continue reading →
Posted in

All Posts, Cody's Lists
Tagged

10 best comedies, 10 best movies you've never seen, 10 great comedies, 10 most underrated comedies, 10 underrated comedies, 40 year old virgin, adam carolla, adam larson broder, airplane, anthony abrams, best comedies, best comedies you've never seen, best movies you've never seen, big top pee-wee, bob odenkirk, bryan gordon, career opportunities, charles herman-wurmfeld, damsels in distress, dan in real life, david mamet, david steinberg, david wain, david zucker, evan almighty, funniest movies you've never seen, great comedies you've never seen, great movies you've never seen, herbert ross, hot shots, jennifer connelly, jerry zucker, jim abrahams, joe mantegna, john hughes, kids in the hall, little miss sunshine, magnolia, michael showalter, monty python, most underrated comedies, my blue heaven, naked gun, nora ephron, oleanna, paul reubens, paul thomas anderson, pee wee's big adventure, peter hedges, pieces of april, pumpkin, randal kleiser, rick moranis, rotten tomatoes, shel silverstein, smug film, smugfilm, stella, steve carrell, steve martin, team america, ten best movies you've never seen, the 40 year old virgin, the brothers solomon, the hammer, the state, the wrong guy, things change, todd solondz, tomatometer, top secret, underrated comedies, underrated comedy, underrated comedy movies, whit stillman, will arnett, will forte
4 Comments